All work and no play makes the Young & Successful feel unbalanced! To rescue our overworked souls, YSN member and movie aficionado Rama Tampubolon discusses the latest hot topics and movie reviews every Thursday on Waste Time Wisely. He runs the movie review and discussion blog, Rama's Screen, and was featured in "United 300," which won for "Best Spoof" at the 2007 MTV Movie Awards.
I can sum this up in one sentence: HORTON HEARS A WHO is this season's perfect family film.
It's just great comedy, great heartwarming story, great lessons to learn. Kids will love this and I highly recommend it for all ages. The marketing guys promote this movie by using the line "From The Makers of Ice Age" but in my opinion, this movie is 10 times better than Ice Age!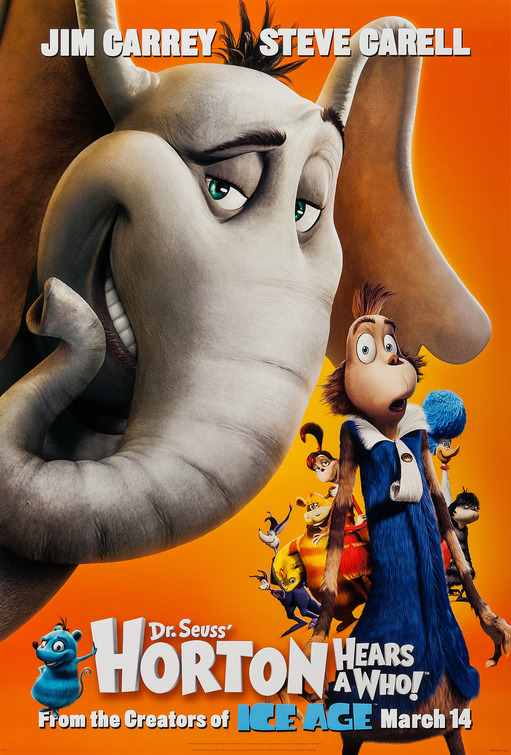 Don't judge the book by its cover; people my age don't want to watch this, thinking it's only for kids. Grown ups will like this one too. I guaran-who-tee it!
I really enjoyed this movie. I haven't had this much fun at a movie for quite some time. It's good to know that they actually got it right this time — the other two Dr. Seuss' movie adaptations had some flaws.
The Grinch was okay, it was a bit over the top.
Cat in the Hat was a disaster.
HORTON HEARS A WHO has moments that will make you laugh and moments that will make you feel sad in a good way and you can very much connect with the characters.
I admire the lesson the story's trying to get across: A person is a person, no matter how small.
That and I think there's a message of the importance of having imaginations somewhere in there.
This movie is loyal to Dr. Seuss' commitment to lines that rhyme. I have to admit, I wasn't a big fan of Dr. Seuss when I was a kid but that doesn't mean I wasn't aware he was a good man. The storyline has a good message and you know what? I'm a big fan of movies that inspire and this is certainly one of them.
My favorite part of the movie is when Horton tries to cross the old, broken down bridge. That whole scene is hilarious! He's an unlikely hero in a very likable story.
HORTON HEARS A WHO also pokes fun on today's pop culture including MySpace. Listen carefully so you won't miss any of their funny punch lines.
The CGI visuals are great, I'm glad it wasn't done live action like The Grinch. Much props to all the stars who voice the characters especially the legend Caroll Burnett who brings the character Sour Kangaroo to life with her evil yet charismatic voice.
Steve Carell is awesome as the voice of Whoville Mayor. He's got on-the-target comedic timing and definitely has the skills to keep up with always vibrant Jim Carrey who does the voice of Horton. Each is a comic genius; together, Steve and Jim are a dynamic duo.
If you haven't heard the the applause, go check out what HORTON's been hearing and have a wonderful family quality time!
My Grade for this Film is: 5 out of 5