As much as I hate getting on an airplane, there's nothing more refreshing than breaking free from my routine to explore new places or revisit familiar haunts. I'm in Philadelphia for the first time visiting my 7-week-old niece, sister and brother-in-law. I love how every street, town and building seems to have a story rooted in American history but I'm suffocated by the summertime humidity. I grew up in Toronto and lived in Tallahassee, Florida, so I'm no stranger to humidity but it's still not pleasant: 90-plus degrees, zero breeze and warm thundershowers all afternoon (mmm, I can feel my fingers swelling up at the very thought…). I'm a newbie to Philly but Summer just isn't its forte. I'd love to see it in Autumn when the leaves change colors and the air feels crisp, or maybe in Winter when the trees and hills are blanketed in snow.
Every city has its signature season, depending on whether you're a snow bunny or beach bum. Here's where I'd ideally spent each season, if I had the money, freedom and right traveling partner: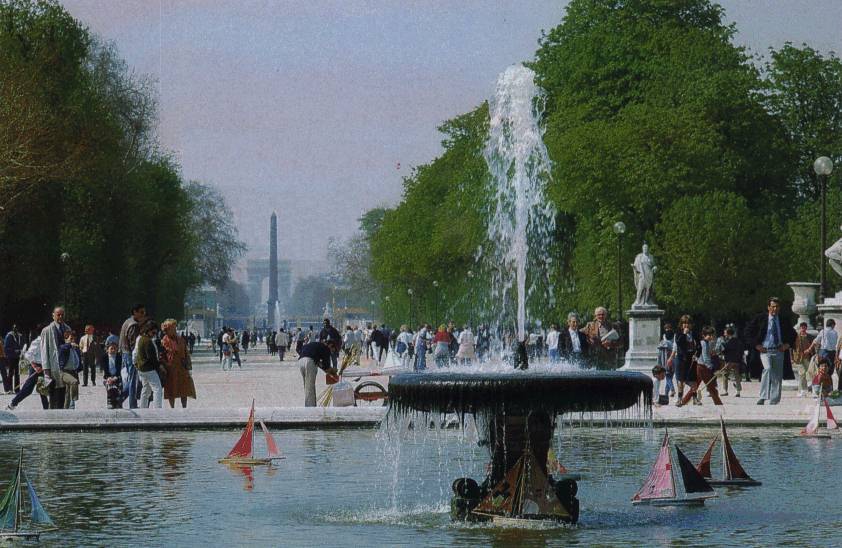 Springtime in Paris: It's still cold enough to wear a light jacket or sweater and gloomy enough to continue brooding but when the trees and flowers begin to bloom, and the children are playing with toy sailboats in the Jardins des Tuilleries, it's enough to make even the crankiest Parisian smile.
Summer in California: Surf's up, baby! It's not humid, it never even rains and every day is either gorgeous or beautiful — by the beach. Just stay away from the freeways.
Fall in New England: The colors, the colors! Living in California and having grown up in Eastern Canada, I miss Fall the most. Raking leaves and jumping into the piles, bundling up in thick sweaters, breathing in the cool air and appreciating nature as it prepares for Winter.
Winter in Hawaii: Again with the surf, only this time, BIGGER! Now, I don't want to knock snow because I love a good blizzard that covers the world in white. I like ice skating on frozen ponds, building snowmen and I've always, always wanted to go snow-shoeing (I'm serious!) but three months of it? That's asking a lot… You're welcome to convince me otherwise, though.
I know I'm missing a lot of great parts of the world but I limited my choices to places I already experienced that never disappoint me.
Where would you go?